ABOUT US
Book&borrow.com is an online book rental service that provides free door-to-door delivery and pickup for your reading comfort. You can become a member and then choose titles from our wide range to read. Books are delivered to you and you can read at your own pace, without having to worry about library fines or renewal.
Book of the Week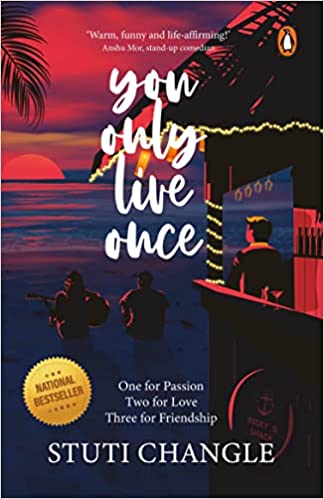 YOU ONLY LIVE ONCE: ONE FOR PASSION TWO FOR LOVE THREE FOR FRIENDSHIP
by:
STUTI CHANGLE
What if you ran away from your life today? Twenty years later, three people are looking for you. One is dying to meet you again. The other wishes you had never met them. The third wishes they could have met you at least once. You are one person. Aren't you? But you are not the same person to each of them. Find the answers about your own life in this story about searching for lov
Read More...
Leading Online Library in Chennai © bookandborrow.com. All Rights Reserved.